Thailand Journey through the past
10 Days
A journey through Thailands past, along old cities and cultural heritage sites of the land of smiles. Visit the Grand Palace, the Temple of the Emerald Buddha and the teakwooden palace of Chulalongkorn, the 5th king of Thailand. Relive Thailands fascinating past in the historical parks of Ayutthaya and Sukhothai, former capital cities and impressive heritage sites of Thailands ancient cultures and civilisations. Lampang is the center of Thailands northern teakwood industry, which has resulted in many teakwooden temples. In the north you make a sightseeing tour along the Golden Triangle, visit the golden temple of Doi Suthep as well as Doi Inthanon, the highest mountain of Thailand.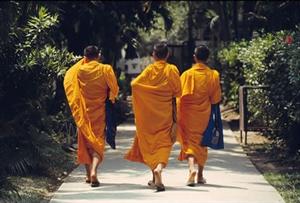 Day 1 – 2. Bangkok
Arrival at Bangkok International Airport and transfer to your hotel. The rest of the day is free. Day 2 you will tour along Bangkoks palaces and temples. Visit the Grand Palace & Temple of the Emerald Buddha (the national Buddha image). Several of Thailand's most significant religious ceremonies are here performed by the King. In the afternoon visit the Vimanmek Teak Mansion, built by Chulalongkorn the 5th King of modern Thailand. A beautiful teakwood villa of 3 storeys high. The interior contains several personal posessions of the King and many art objects and antiquities from the Rattanakosin period. Enjoy a romantic dinner cruise in the evening on board of an old rice barge which has been rebuilt. During a quiet and romantic candle lit tour you can enjoy the traditional Kim (Thai xylophone) music. This cruise passes by Wat Arun, the Temple of the Emerald Buddha and the Royal Palace. Overnight in Bangkok.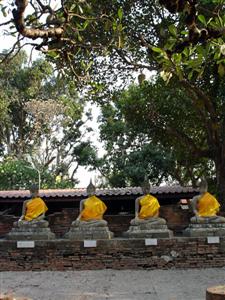 Day 3 – 4. Ayutthaya & Sukhothai
Transfer from Bangkok to Ayutthaya. From the 14th to 18th centuries, Ayutthaya was the capital of the central kingdom of Thailand and as its cultural centre. With influences from Dvaravati, Khmer, Mon, and Lawa cultures, Ayutthaya was able to create its own arts and culture from a delicate blend of those cultures. During the reigns of 33 kings, Ayutthaya gave Thailand a great number of fine buildings, monuments and works of art. In 1767 Ayutthaya was completely destroyed by the Burmese. The remains of this island city are of extreme archaeological importance and the extensively restored historical park in Thailand was selected a UNESCO World Heritage Site in 1994. Overnight stay in Ayutthaya.
Day 4 you will travel to Sukhothai, founded in the 13th century as the first capital of Thailand (then Siam). The city enjoyed a golden age under King Ramkhamhaeng, credited with creating the Thai alphabet. The superb palaces, temples and monuments of this great city have been lovingly restored in Sukhothai Historical Park, a UNESCO World Heritage Site and a must-see for all travellers. Apart from its historical value, Sukhothai is simply a wonderful place to spend your day. You will stay overnight in Sukhothai.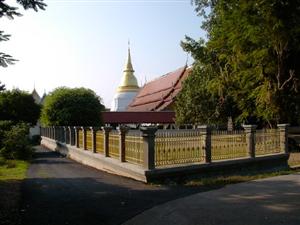 Day 5 – 6. Lampang – Chiang Mai
Lampang is the centre of the northern teak industry, which has resulted in many teakwood temples. The walled temple of Wat Phrathat Lampang Luang is considered the most beautiful temple in Thailand. Its central wihan is made of old teak, and exquisite teak carvings grace the facades of many of its buildings. Another fine example of northern temple architecture is Wat Phra Kaew Don Tao. Lampang is also famous for its brightly colored horse-drawn carriages, a popular form of transport. Optionally you can make a horse carriage ride (not included). Overnight stay in Lampang. On day 6 you will visit the Thai Elephant Conservation Center. These impressive creatures will demonstrate what they are capable of and you will see a variety of activities such as bathing and feeding of baby elephants and nursing them in a hospital. Then onward to Chiang Mai and arrival in your hotel. The rest of the day is free at leisure. Overnight stay in Chiang Mai.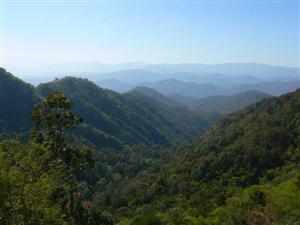 Day 7 – 8. Golden Triangle
A two day sightseeing tour along the notorious Golden Triangle, the places were Burma, Laos and Thailand meet. Early departure by bus to the village of Thaton. On the way the natural beauty of the rice fields and plantations is very enjoyable. After lunch in Thaton we continue by longtail boat to Chiang Rai. The Mae Kok River winds its way through the jungle. Sometimes you can see a village hidden on the mountainside. From the boat landing via a rickshaw to Wiang Inn hotel (or similar) for the overnight. Day 8 after breakfast we set out again to Chiang Saen and the Golden Triangle. After that at a little place right on the Thai Burmese border called Mae Sai for lunch, which is served in a Thai/Burmese restaurant. From here you have a good view of Laos and Burma. The bridge of Mae Sai links the two countries where there is a lively trade between both countries. After lunch we visit Akha and Yao hill tribes. The Akha hill tribe lives at the foot of Toeng, a mountain of some 2.200 metres. Finally we drive back to Chiang Rai from where an airconditioned bus will take us back to Chiang Mai for overnight stay.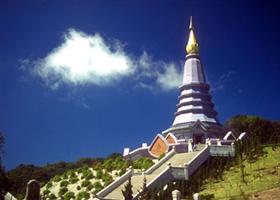 Day 9. Chiang Mai
Explore Chiang Mai. Visit Doi Inthanon, the highest mountain of Thailand (2565m), and popular for its magnificent waterfalls and its excellent views. The climate is cool all year round. This tour takes you to various waterfalls like the spectacular Mae Yai Falls and the Mae Klang waterfall beside the park entrance. Pass Wachiratan waterfall that cascades down through some suitable swimming pools. See a Karen weaving village, well worth a visit for textile lovers. In the afternoon depart to Doi Suthep, probably Chiang Mai's most wellknown temple. From the top of the mountain you have a splendid view over Chiang Mai. The temple can be reached via the "Dragon Stairs", a stairway with at least 300 steps, on both sides flanked by seven-headed naga's (mythical snakes). In the evening a Kantoke dinner will be served. This is a traditional North-Thai banquet where dances are performed during the dinner, originally done for special guests and occasions only. After dinner you will see various hill tribes perform traditional dances of their home village. Overnight stay in Chiang Mai.
Day 10. Bangkok
Check out of your hotel. Transfer to Chiang Mai Airport and flight to Bangkok. You will arrive on time for your connecting flight home. This dream holiday ends upon your arrival at Bangkok International Airport.
Thailand Journey through the past
Number of persons
Single
Prices per person
2
3
4
5 +
surchg
Comfort journey
$ 1319
$ 1020
$ 870
$ 780
$ 233
All-inclusive journey
$ 1481
$ 1166
$ 1009
$ 914
$ 233
Basic journey
$ 358
$ 358
$ 358
$ 358
$ 233
Seasonal surcharges : Not applicable. Prices are valid throughout the whole year.
Child discount : $ 23 per child
Prices are per person and based on the indicated number of persons.
Child discounts apply to children up to 11 years of age when accompanied by two adults. The first child sleeps with the parents in the same room. Two children get their own room.
What is included in the Comfort and Deluxe version is mentioned under the tab Included.
See also this explanation. Which version you choose depends on your own preference:
» Comfort
If you want your hotels and tours to be arranged and keep the costs as low as possible.
Some things (for instance taxi rides) you need to arrange yourself on location..
» Deluxe
If you want a worry free holiday in which everything is arranged in advance.
You travel fast and efficiently, without losing time to arrange things yourself on location.
Prices in Thai Baht are leading. Payments can also be made in other currencies such as USD or EUR. In that case, the prices in THB need to be converted at the exchange rate on the day of payment. The mentioned prices in EUR and USD are based on our prices in THB and against an exchange rate of 35 Baht per Euro or 32 Baht per USD.