Adventure Tours
Adventurous and recreational activities such as mountain trekking, hill tribe visits, elephant rides, river rafting, kayaking, camping and mountain biking. These adventure trips include physical activities such as walking through forests and in mountainous areas for several hours. Some trips include overnight stays in basic accommodation, such as camping or sleeping in hill tribe villages. Suited for everyone in good health, reasonable condition and with a sense for adventure.
River Kwai Adventure
2 or 3 days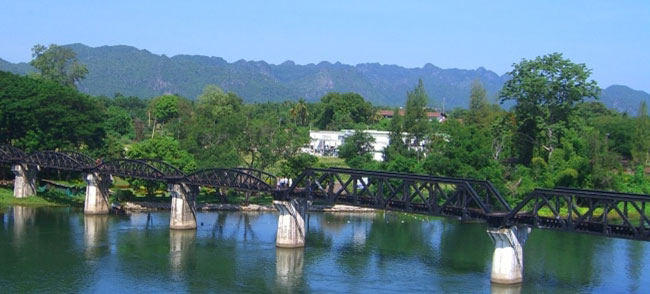 A very complete and varied tour which passes through one of the most beautiful areas of Thailand. Visit the famous Floating Market, see the Bridge over the River Kwai and travel by train along the "Burma death railway" over the spectacular wooden bridge construction. Relax at the beautiful Erawan falls and stay overnight in a floating hotel in bungalows surrounded by magnificent jungle. At night the hotel is lit by oil lamps, creating a fairytale atmosphere. This adventurous tour is suitable for everybody and a must for those who already planned to visit the Floating Market and the famous River Kwai Bridge.
2 or 3 days – For more information contact us via email or the Request form.
4,590 Baht (€ 131 / U$ 145 / 2 days)
6,650 Baht (€ 190 / U$210 / 3 days)

Khao Yai Safari
3 days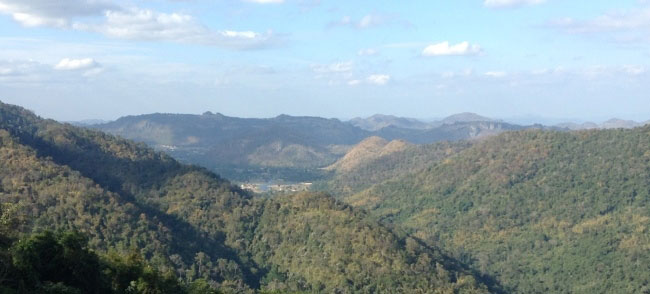 Khao Yai, conveniently located near Bangkok, is one of the biggest and most visited National Parks of Thailand. The park features beautiful waterfalls and scenery and is home to many animal species such as elephants, bear, deer and hornbills. Admire the beauty of the park and its flora and fauna at leisure on the first day. The second day you will reach higher altitudes and walk through refreshing jungle and scenic mountain landscapes. There is time to take a swim near one of the waterfalls. This tour includes a night safari, when most animals come out of their hiding and you can observe the many fascinating species.
3 days, near Bangkok – For more information contact us via email or the Request form.
3,960 Baht  (€ 113 / U$ 125 / 2p)

At Home with the Thai
4 days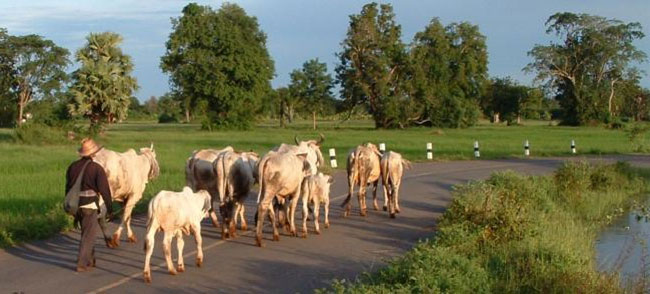 Combines a homestay with several excursions around the area. During your homestay you can experience local village life (see the description to the left of this). In addition, you will visit a nearby mountain park for a refreshing walk or a relaxing stay in the free nature. This tour ends at a recreational area where you can see how the local Thai people spend their leisure time. Start and end in Khonkaen.
4 days (Isan) – For more information contact us via email or the Request form.
8,350 Baht  (€ 239 / U$ 264 / 4p)

Cycling in Phuket
Day tours and multi-day tours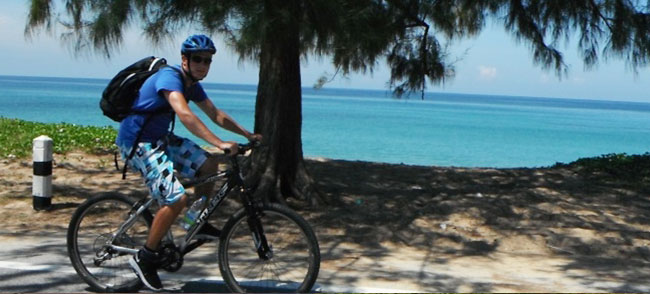 Southern Thailand offers excellent cycling trails. We offer daytours and multi-day tours. Mountain biking takes you to places not accessible with most vehicles. The reward is the satisfaction and sense of achievement, the breathtaking views over the sea and the mountains and the exhilaration of coasting down a hill with the wind in your hair. Cycling in Phuket is an excellent interchange between a few days on the beach. Suited for those who seek more physically challenging tours.
For more information contact us via email or the Request form.
Starting at 1,600 Baht  (€ 46 / U$ 51)

Khao Yai and Ayuthaya
3 days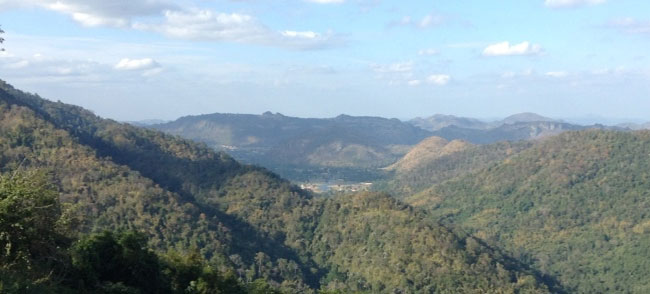 The first two days will take you on an adventurous journey through Khao Yai National Park. See the tour description of our Khao Yai Safari above. On day 3 you will visit Ayuthaya where you have a large part of the day to see the many temples and ancient ruins. In the afternoon, a short stop at Bang Pa In and then it's back to Bangkok. This minitrip ends upon arrival at your hotel.
3 days. For more information contact us via email or the Request form.
6,670 Baht  (€ 191 / U$ 211 / 4p)

Flight of the Gibbon
3 days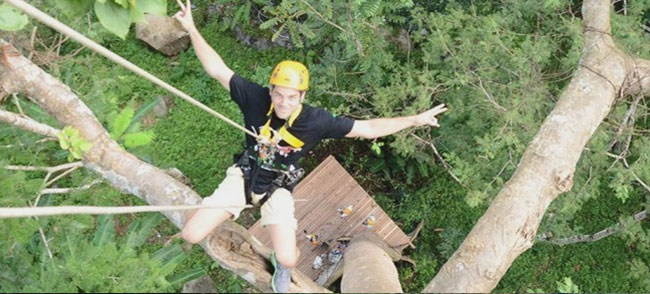 Soar through the lush, ancient rainforest on an extreme adventure like no other on the planet! An easy one hour free VIP bus ride from Chiang Mai.
Over 3 amazing hours ziplining
Highlights:
– 5km of ziplines woven into the Thai jungle eco-system
– over 33 different platform stations
3 days. For more information contact us via email or the Request form.
3,500 Baht  (€ 100 / U$ 111)

Khao Yai – Vineyards & National Park
4 days (Isan)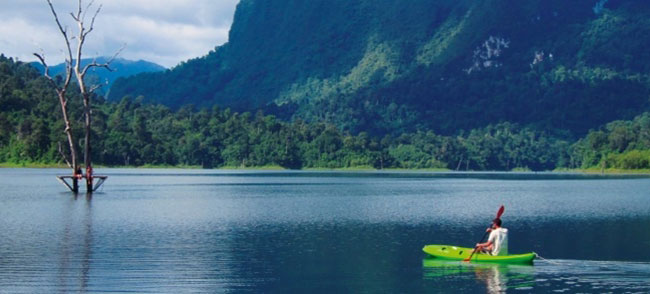 Via a lovely country route you will drive from Bangkok to the Granmonte vineyards near the Khao Yai national park. You have ample opportunity to visit the vineyards and taste the wines. Your guide will show you around. Of course there is also wine for sale, should you want to lighten up your stay in Thailand. The estates are modestly sized and wonderfully located. The owner of Granmonte has studied in Germany and has worked before at multinational companies in Thailand.
4 days. For more information contact us via email or the Request form.
9,140 Baht  (€ 261 / U$ 289 / 4p)

Let us know your wishes and we will send you your Thailand travel plan – with a price that will make you smile.
For futher information you can use your desptop computer to visit our website.
Join Our Facebook Page