Trekking & Nature Tours
During a trek in Thailand you will walk through mountains. Though the walking speed is never high, treks can be physically challenging. A sense for adventure, a good health and the ability to walk a few hours per day are necessary. You will sleep in tents or hilltribe village huts in sometimes primitive conditions (on a small mattress, no electricity, no running water). Sanitary conditions are simple (sometimes sitting behind a bamboo tree). These conditions will not be seen as a challenge by everyone. But you will be rewarded by the adventure, the physical exercise, the magnificence of the nature and the contact with the local people. Our shorter treks are not that strenuous and well suited for families with young children. Our longer treks (Lisu, Burma) can be exhausting and are not suited for children.
Short Treks
2 & 3 days and more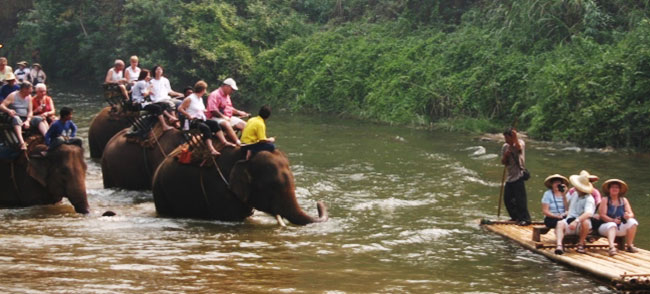 Adventurous tours that include mountain walks, elephant rides, rafting down a river and overnight stays in hilltribe villages, guided by an experienced, English-speaking guide. Our 2-day trek is ideal if you have limited time or do not wish to make a long jungle trek. Our 3-day trek is a little more heavy duty with some tough climbs in it. Nights are in primitive dormitory type-rooms. These tours are suitable for everyone in good health, reasonable condition and a sense of adventure.
2 & 3 days and more – Please contact us if you are looking for longer treks via email or the Request form.
3,150 Baht (€ 90 / U$ 100 4p / 2 days)
1,800 Baht (€ 51 / U$ 57 4p / 3 days)

Lisu Lodge
Various tours from 2-5 days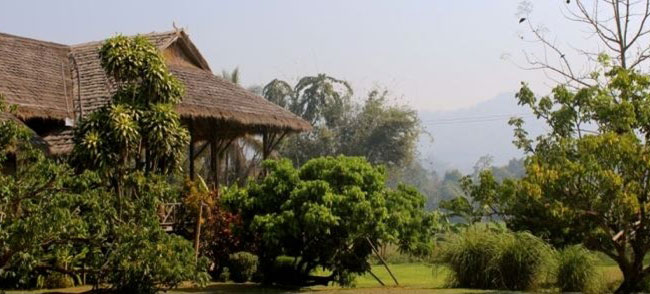 Only an hour's drive north of Chiang Mai, nestled in a rich green valley that time seems to have forgotten, is a Lisu tribal community that has managed to hold onto its cultural origins while benefiting from the effects of responsible tourism. There's a tranquil and soothing atmosphere surrounding the settlement that is staffed and managed by a Lisu tribe. Built in traditional style with an eye for Western comforts, the lodges overlook the lush fields of the valley and serve as your base-camp for a magical blend of adventure, relaxation and insight. Not suited for children.
Various tours from 2-5 days – For more information contact us via email or the Request form.
For prices see the tour description

Touching Burma
4 days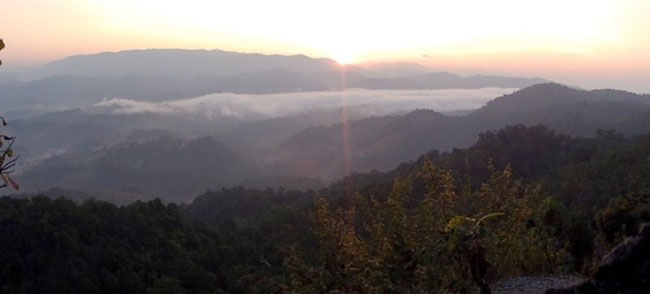 This challenging nature tour "Touching Burma" takes you in 4 days through the magnificent scenery of Tak's undiscovered forests. The absolute highlight is the Thi Lo Su waterfall. The mountainous province of Tak borders Burma, giving the province and its population distinct Burmese influences. The area is far away from mass tourism. This is one of our most adventurous holiday trekking modules, but also among the most traditional. Not suited for children.
4 days – For more information contact us via email or the Request form.
8,000 Baht  (€ 229 / U$ 253 / 2p)

Tree House Safari
4 days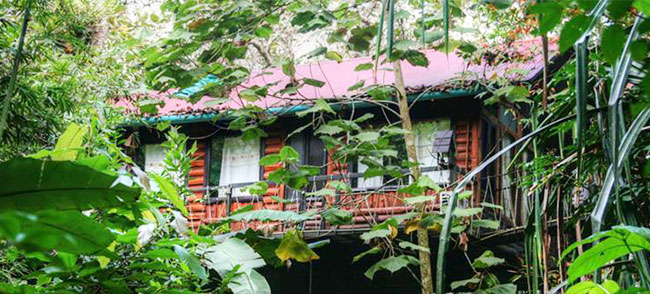 Khao Sok is the largest of the national parks in south Thailand. During this tour you will enjoy tropical rainforests with waterfalls, mountains and limestone rockformations. Stay overnight in tree huts high above the ground and in floating bamboo bungalows on the Chiew Larn lake. Wake up with the morning calls of gibbons and hornbill birds. The overnight stays in the tree huts are an adventure in itself. The lake is a serene oasis of peace and tranquillity. This adventurous tour includes various jungle and mountain walks and wading through rivers.
4 days – For more information contact us via email or the Request form.
9,400 Baht  (€ 269 / U$ 297 / 2p)

Phu Kradung
2 days (3 days optional)
Phu Kradung is a bell-shaped mountain in the beautiful province of Loei, Thailand's coolest province. The "challenge" lies in a steep but not difficult climb, gaining almost 1000 meters in altitude during a 4-hour walk. Food and drinks are available along the route. Watch the sunset from an overhanging cliff. Overnight stay on the top. Explore the top plateau of Phu Kradung on day 2 before starting your descent. Phu Kradung is one of Thailand's loveliest holiday destinations.
2 days (3 days optional) – For more information contact us via email or the Request form.
5,440 Baht  (€ 155 / U$ 172 / 2p)

Doi Inthanon trek
2 days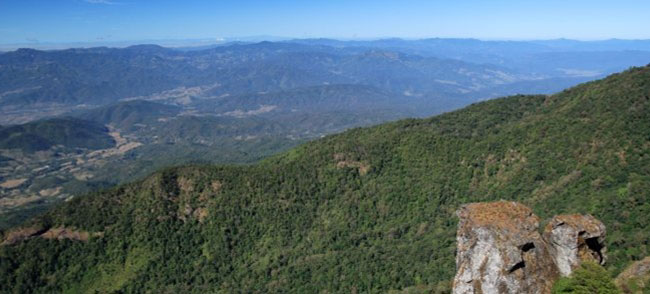 Doi Inthanon is Thailand's highest mountain with an altitude of 2565 meter above sea level. The national park with the same name is covered with green forests and offers magnificent views. During this two day walk you will explore the jungle and valleys, and you will have the opportunity to see the many bird species, waterfalls and hill tribe villages.
2 days – For more information contact us via email or the Request form.
5,400 Baht  (€ 154 / U$ 171 / 2p)

Let us know your wishes and we will send you your Thailand travel plan – with a price that will make you smile.
For futher information you can use your desptop computer to visit our website.
Join Our Facebook Page