Thailand Discovery
15 days
Home > Dream Holidays > Thailand Discovery
Bangkok offers a fascinating mix of oriental cultures with its countless temples, foodstalls and hidden places. Dive into the peaceful northeastern region of Thailand, the Isan. Visit the National Park of Khao Yai, the beautiful Angkor temple of Phimai and stay a few days at home with a Thai hostfamily in a quiet Isan country village. Take part in authentic daily village life and experience first hand how life on the quiet Isan countryside still is. Admire the wonderful temples and ruins in the historical park of Sukhothai. Visit the Elephant Conservation center in Lampang and see what these impressive creatures are capable of. Onward to Chiang Mai for a 2 day trek through the beautiful mountains of Thailands northern region. After the trek there is time to explore the cozy city of Chiang Mai, visit the famous night bazar or dine in one of the countless restaurants or terraces. After all these impressions you have time to rest and relax on the beaches of Koh Samui (2 flights included).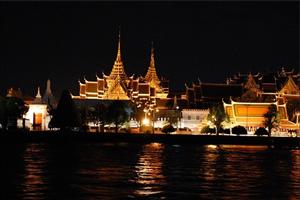 Day 1 - 3. Bangkok & Ayutthaya
Arrival at Bangkok International Airport and transfer to your hotel. The rest of the day is free. Day 2 visit Bangkok's most famous landmarks: the Grand Palace and the Wat Phra Kaew temple with the Emerald Buddha, the national Buddha statue. Several of Thailand's most significant religious ceremonies are here performed by the King. The entire complex represents more than 200 years of history and architecture. Enjoy a a romantic evening dinner cruise on board an old rice barge which has been rebuilt. Listen to the traditional Kim (Thai xylophone) music during a romantic candle lit tour. Day 3 depart to Bang Pa In, the King's beautiful summer palace. Onward to Ayutthaya, the former Thai capital and destroyed in 1767 by the Birmese. Visit the most important ruins and historical attractions. Your guide explains the history and legends of the respective sights. In the afternoon departure by cruise boat back to Bangkok. Buffet lunch & dessert on board. Around 17:00 hr arrival in Bangkok. Overnight stays in Bangkok.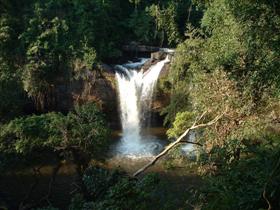 Day 4 - 5. Khao Yai national park
Travel from Bangkok to Khao Yai. After lunch visit the volcanic caves and the bat caves and see more than a million bats swarming out to hunt for nightly food. Falcons try to seize the bats as food, an experience not to be missed. Stay overnight in a spaciously set up nature resort spread out over a large terrain with picturesque accommodation that fits perfectly in the natural landscape of Khao Yai. The morning of day 4 drive deep into the mountains and walk through refreshing and scenic landscapes of bizarre mountains where untouched jungle still exists. You will walk along elephant trails and mountain streams and see magnificent waterfalls where you can take a swim. Admire the magnificent views from the cliff at 1270m altitude. Depending on the season you will see flowering trees, wild orchids or beautiful butterflies. Animal life include elephants, gaurs, monkeys, deer, bears and birds including the famous hornbill. The park has the biggest elephant population (200) in Thailand. In the afternoon visit the Salt Licks where elephants come to drink. Dinner (not included) will be served upon return in the hotel. Overnight again in Khao Yai.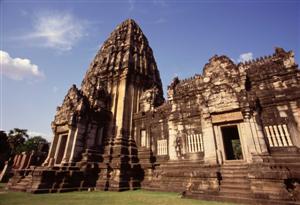 Day 6. Angkor temple of Phimai
During the Khmer period, large parts of Thailand were conquered by the Angkor empire. Phimai was directly connected by road with the Angkor capital. Prasat Hin Phimai was built at the beginning of the 12th century, when the Khmer empire had its glory period. The monument is of great historic and esthetic importance, it became the example and prototype for the later built and famous AngkorWat in Cambodia. Don't miss the opportunity to take a short excursion (2 km down the road) to Saai Ngaam, a 350 year old banyan tree-complex hanging some 2m above the ground. A good place to have lunch in one of the many food stalls. In the afternoon transfer to your homestay address in the village Khampom. During dinner, prepared by your family host, you will be warmly welcomed by the local Thai village people (dinner included).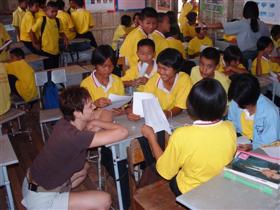 Day 7. Homestay and village life
Visit on school days the village school. See the ceremonial beginning of a school day with the children singing the national Thai anthem followed by Buddhist prayer. You can enter the classroom to talk with the schoolchildren, who are curious about Western life and enjoy to talk with you. Your guide will translate everything. This school visit will be one of your more memorable experiences. Later you will go into the rice fields. Depending on the season you can see how rice is sown or harvested. If you want then you can help and do some manual labor yourself. You will buy the ingredients for your evening meal at the village market. This evening, if you want, you can prepare your own dinner. The family host mother will explain how while your guide translates. As this will be your last dinner with the host family, probably half the village will want to say goodbye to you. Following Isan tradition you will receive a lot of good wishes and a wrist full of little ropes …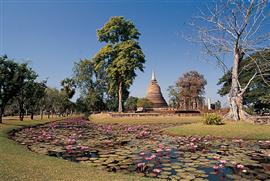 Day 8 - 9. Sukhothai
Journey to Sukhothai through the mountainous provinces of Loei and Petchaboon. With their ample choice in National Parks this area is a favourite destination of nature lovers. Enjoy the spectacular scenery and views and stop a few times on the way. A picnic lunch near the Kaeng Sopha waterfalls in the national park Thung Salaeng Luang is included. The next day visit the historical park of Sukhothai. Founded in the 13th century, Sukhothai was the first capital of Thailand (then Siam). The city enjoyed a golden age under King Ramkhamhaeng, credited with creating the Thai alphabet. The superb palaces, temples and monuments of this great city have been lovingly restored in Sukhothai Historical Park, a UNESCO World Heritage Site and a must-see for all travellers. We will rent bicycles so you can leisurely find your way through the maze of ruins and temples in the park. Overnight stay in Sukhothai.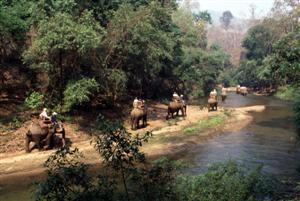 Day 10 - 12. Chiang Mai jungle tour
Journey from Sukhothai to Chiang Mai through the beautiful mountainous scenery of Thailands north. Visit the Thai Elephant Conservation Center. These impressive creatures will demonstrate what they are capable of. Depending on the date of your visit, nd you will see a variety of activities such as bathing and feeding of baby elephants and nursing them in a hospital. Ask your guide. The next day visit an elephant-training camp and the caves of Chiang Dao. Continue after lunch to an Akha and Lisu village. Walk to a Palong village where you spend the night. Dinner is cooked by the guide according western hygienic standards. Breakfast on day 12 and continue with a short walk and a 1 hour elephant ride. Enjoy the views of the jungle while sitting on top of the elephant. Stop at a camp where bamboo-rafts are made for lunch. Continue the tour by rafting. On the way back to Chiang Mai we stop at a small market and an orchid-nursery. Arrival at your hotel on day 12 around 17:00 hr. Overnight stay in Chiang Mai.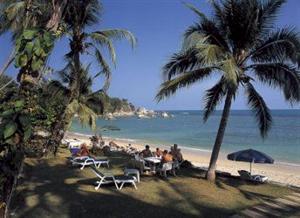 Day 13 - 15. Koh Samui
A morning flight will take you from Chiang Mai straight to Koh Samui. Transfer to your hotel on one of the peaceful beaches of Koh Samui. These 3 days are free at leisure to enjoy sun, sea and sand and an entertaining evening life. On day 15 check out your hotel. In the course of the day you will fly to Bangkok, where you will arrive on time for your connecting flight back home. This dream holiday ends upon your arrival at Bangkok International Airport.
or via the Booking form
Thailand Discovery
Number of persons
Single
Prices per person for low season
2
3
4
5 +
surchg
Comfort version
$ 2003
$ 1683
$ 1531
$ 1439
$ 309
Deluxe Version
$ 2214
$ 1861
$ 1693
$ 1590
$ 309

| | |
| --- | --- |
| Surcharge high season : | $ 29 per person / $ 31 per single room |
| Surcharge peak season : | $ 67 per person / $ 71 per single room |
| Child discount : | $ 97 per child not older than 11 years of age |

Thailand Discovery
Number of persons
Single
Prices per person for low season
2
3
4
5 +
surchg
Comfort version
€ 1775
€ 1491
€ 1356
€ 1275
€ 273
Deluxe Version
€ 1961
€ 1648
€ 1499
€ 1409
€ 273

| | |
| --- | --- |
| Surcharge high season : | € 26 per person / € 28 per single room |
| Surcharge peak season : | € 59 per person / € 63 per single room |
| Child discount : | € 86 per child not older than 11 years of age |

Prices are per person and based on the indicated number of persons.
Regular season: 1.Nov - 23.Dec / 1.May - 15.Jul / 1.Sep - 31.Oct
High season: 11.Jan - 30.Apr / 16.Jul - 31.Aug. Peak season: 24.Dec - 10.Jan (for stay on Koh Samui)

What is included in the Comfort and Deluxe version is mentioned under the tab Included.

See also this explanation. Which version you choose depends on your own preference:

Comfort

If you want your hotels and tours to be arranged and keep the costs as low as possible.

Some things (for instance taxi rides) you need to arrange yourself on location..

Deluxe

If you want a worry free holiday in which everything is arranged in advance.

You travel fast and efficiently, without losing time to arrange things yourself on location.

Prices in Thai Baht are leading. Payments can also be made in other currencies such as USD or EUR. In that case, the prices in THB need to be converted at the exchange rate on the day of payment. The mentioned prices in EUR and USD are based on our prices in THB and against an exchange rate of 38 Baht per Euro or 34 Baht per USD. Our payment terms apply.
Comfort version:

All mentioned excursions and transfers, excluding the transfers mentioned in "All-inclusive journey"
An English speaking tourguide during the excursions
All overnight stays based on twin sharing and including breakfast
2 domestic flights Chiang Mai - Koh Samui and Koh Samui - Bangkok

Deluxe version:

All admission fees
Lunches and dinners during Homestay
Small transfers within city limits and on the islands, for example between hotels and excursions or airports

Not included:

International return flight to/from Thailand
Travel insurances and other personal insurances
Day room in case of early arrival or late checkout
Personal expenses and tips
Some hotels apply surcharges, for instance for Christmas dinners, New Year's dinners or stays during local holidays. These will be mentioned in the personal offer.

Start: Day 1 at Bangkok International Airport (upon arrival from abroad)

End: Day 15 at Bangkok International Airport (before departure to abroad)
Many other hotels possible, from budget to 5 star.

Ask us

for prices and possibilities.